Teenagers confront questions every day when they post a selfie on Instagram, retweet a meme on Twitter, send a Snapchat video, or post a status to Facebook. Can they get in trouble for this social media speech? Can schools control what students say online? In the student newspaper or yearbook? Can they control what students say off campus? In short, where do students' free speech rights begin and end? The McLellan Free Speech Online Library, run by Michigan State University's First Amendment Law Clinic, provides answers to these questions. Technology has opened the door to new online voices that may be protected by the First Amendment. Through The McLellan, law students and experts provide advice to students wrestling with questions about censorship, social media speech, libel, copyright and self-expression. Below are the people and programs that make it possible.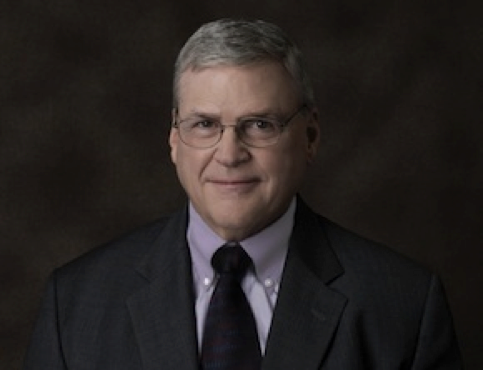 About Richard McLellan
Richard McLellan is a Michigan attorney who has contributed to virtually all areas of civil political discourse at state, national, and international levels over the past 50 years. Mr. McLellan has been described by his peers as "a tireless advocate for civil liberties." The McLellan Free Speech Online Library is a product of Mr. McLellan's advocacy for the protection of First Amendment freedoms.
Mr. McLellan donated $500,000 to found the McLellan Free Speech Online Library. Upon making his generous gift, Richard reflected on where his interest in First Amendment rights began:
"My own high school experiences taught me the importance of protecting those rights. . . I thought about what I wanted to support with this gift, and I realized, throughout my life, free speech was always a topic I was passionate about. This online library will give student journalists tools to stand up against unlawful infringement."
Thanks to Mr. McLellan, students and educators across the country now have access to student speech and press resources. The McLellan is a forum where students can ask legal questions and have those questions answered by knowledgeable law students and experts who are passionate about protecting student speech rights under the First Amendment - all online and at the click of a button.
Michigan State University's First Amendment Law Clinic is the sole clinical legal program in the country dedicated to protecting student speech and student press rights. Since its founding in 2010, the Clinic has trained 6,000 students in First Amendment Workshops held at 40 Michigan high schools. The Clinic has improved transparency at school board meetings, defended students facing punishment from school administrators for social media speech, and protected student journalists facing censure for publishing information high school coaches believed would put their athletic program in a bad light.
The Clinic's partnership with The McLellan now allows students across the country to tap into MSU Law's resources to protect their free speech rights.
Liability Policy
The McLellan Online Free Speech Library ("The McLellan"), which is hosted by the Michigan State University College of Law First Amendment Clinic, is made available for educational purposes only and not for providing legal advice. This website should not be used as a substitute for competent legal advice from a licensed professional attorney in your state. Use of and access to web site or any of the e-mail links contained within the site do not create an attorney-client or confidential relationship between you and the McLellan or the Michigan State University College of Law First Amendment Clinic. The opinions expressed at or through this site are the opinions of the individual author and may not reflect the opinions of the Michigan State University College of Law First Amendment Clinic, Michigan State University College of Law, or Michigan State University, or any individual associated with the aforementioned organizations.