Court of Appeals Sides with MacIntosh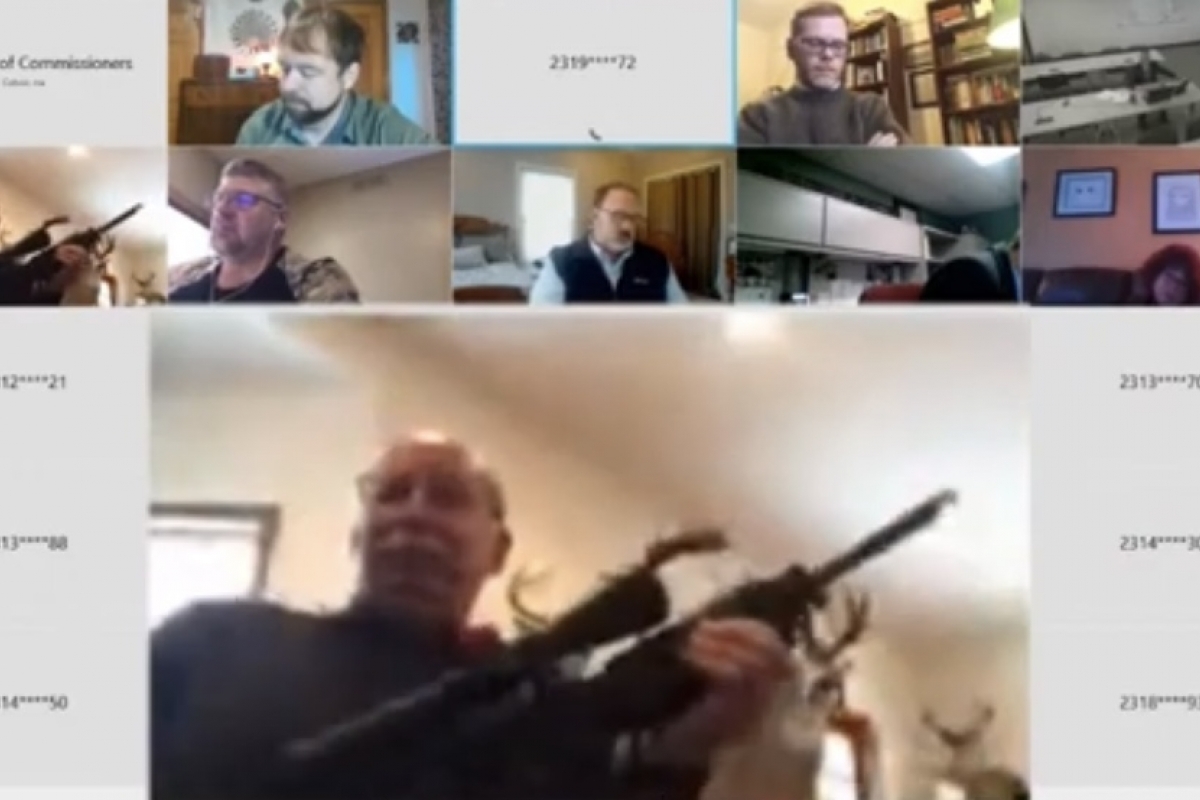 Michigan resident Patricia MacIntosh sued Grand Traverse County, claiming her First Amendment rights were violated when the County Commissioner pulled out a gun during an online meeting.
During May of 2021, Patricia MacIntosh attended a public Zoom meeting held by the Grand Traverse County Commissioners. During the meeting she criticized the Commission for its political views in the aftermath of the January 6th riots on the U.S. Capitol. County Commissioner Ron Clous momentarily disappeared from view while MacIntosh shared her thoughts. He soon returned brandishing a rifle in full view of the camera. MacIntosh sued the county, alleging that this act by a government official violated her First Amendment rights.
Check out our previous post on the story here: https://mclellan.law.msu.edu/articles/flashing-gun-online-and-the-first-amendment
Now, a little over two years later, the Sixth Circuit Court of Appeals has released its decision finding in favor of MacIntosh, stating that Clous' actions did violate her First Amendment rights because the brandishing of the rifle had a chilling effect on MacIntosh's free speech rights; an outcome predicted by the McLellan's own Professor Nancy Costello in 2021. (https://www.interlochenpublicradio.org/2021-05-06/is-there-a-case-against-a-county-commissioner-who-pulled-a-gun-during-an-online-meeting).
The court used a three-prog analysis and found that (1) MacIntosh did engage in First Amendment protected activity when she voiced her opinions on the Zoom meeting; (2) Clous' action of brandishing the rifle was done to try and get MacIntosh to stop voicing her opinions; and (3) there was a connection between MacIntosh's speech and Clous' action of brandishing the rifle. The court also found that Clous did not qualify for immunity as a government official and his actions were not protected under that defense.
Check out Miller Canfield's coverage of the story.